ibrahim saker
Musician Oud Player Producer
Oud player in Vancouver, Canada
​Oud Teacher and Composer
عازف عود في فانكوفر , كندا
مؤلف و موزع موسيقي
ABOUT ME
Music didn't come at some point to my life, I actually was born with music!
Being born in Latakia, Syria in 1993 in a musical family (My grandfather is a locally known folk singer in Syria), I got to be musician before the day that I was born! My father used to play Oud for me even when I was still an embryo inside my mother!
At my first years, I played the Piano for seven years, then I tried playing the Oud, and it worked.
Since I played both, and was passionate about arranging, I started working as a music and soundtracks producer, and I love it!
Now I live in Vancouver, BC.


MY WORK

I Played Oud and Arranged with several bands, like Laoadessa Band, Trhal...
Founded Tishreen University Band.
Went on many tours around Syria.
Played with Arab Superstars.
Produced many soundtracks and songs.
Worked as a Studio Manager and Soundtracks Producer at Alfaysal Company for TV Production.
Taught Oud for little children for 2 years in many institutes.
​I have a Bachelors in English-Arabic translation from Tishreen University, I also studied Civil Engineering in Tishreen University but my degree was interrupted at my final year and now I am pursuing an Arts degree from The University of British Columbia, Vancouver.


​- Instrumentation

- Oriental Music

- Soundtracks Production
​
- Oud &Piano
Classic Syrian Oud (1976)
Electric Oud (By Emad Al-Samra)
​
Production Software
(Cubase, FL Studio, Adobe Audition, Pro Tools)
Zoom Pedal for Electric Sounds
Powered by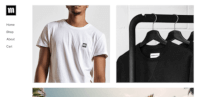 Create your own unique website with customizable templates.